Roof Replacement Services In Charlestown
Lake Macquarie Roof Replacement Group is a premier roofing contractor that offers top-notch roof replacement services in Charlestown, Lake Macquarie. Our team of skilled professionals specialises in providing reliable and efficient roofing solutions for both residential and commercial properties. We are committed to delivering excellent workmanship, and our customer's satisfaction is a testament to our dedication to excellence. We only use high-quality materials and state-of-the-art equipment to ensure that each project is completed to the highest standards.
If you are searching for a trustworthy and expert roofing contractor in Charlestown, Lake Macquarie, look no further than Lake Macquarie Roof Replacement Group. Our team is devoted to providing exceptional service and making sure that our clients are satisfied with the outcomes. Contact us today to find out more about our services and get a free quote. Do not wait until it is too late; safeguard your property with a new, top-quality roof from Lake Macquarie Roof Replacement Group.
Roof Replacement Services We Provide In Charlestown
Lake Macquarie Roof Replacement Group offers a wide range of roof replacement services in Charlestown, including: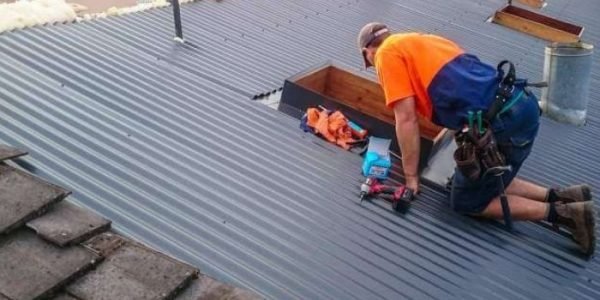 Tile-to-Metal Re-Roofs
Is your tile roof crumbling? Our tile-to-metal re-roof service can help! We'll replace your tired tiles with a metal roof that offers durability and longevity. Homeowners love this option for its improved function and stylish looks.
Metal-to-Metal Re-Roofs
Is your metal roof looking a bit worn? We can help you with our metal-to-metal re-roof service. We'll remove your existing metal roof and replace it with a top-quality metal roofing system.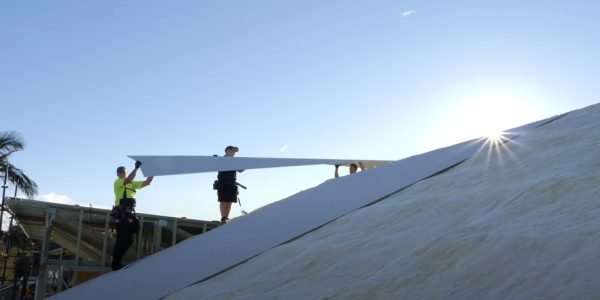 New Metal (Colorbond) Roofs
Looking for a new roof? We offer a range of metal roofing options, including Colorbond steel. Colorbond is renowned for its strength, durability, and versatility. Plus, you can choose from a range of colours and styles to suit your home or business.
Commercial and Residential Roofing
Whether it's commercial or residential roofing, we have you covered. Our team uses the latest tools and technology to ensure the best quality workmanship. Plus, we guarantee exceptional results for all of our customers.
Don't let a damaged or outdated roof compromise the safety and value of your property. Contact us today to schedule a roof inspection or to learn more about our roof replacement services in Charlestown. Our team of experts is here to help you find the best roofing solution for your needs and budget.
Your local Roof Replacement contractors in Charlestown, NSW
At Lake Macquarie Roof Replacement Group, we are proud to serve the Charlestown community as the leading roofing contractor in the area. As a member of this vibrant and growing community, we understand the unique needs and challenges of local residents and businesses when it comes to roof replacement and maintenance.
Our team of experienced professionals has a deep understanding of the local climate and weather patterns, as well as the specific building codes and regulations that apply in Charlestown and the surrounding areas. This allows us to provide tailored and effective roof replacement solutions that are designed to meet the specific needs of our clients.
Whether you are a homeowner or a business owner in Charlestown, we can help you protect your property with a new, high-quality roof that will stand the test of time. From roof inspections to complete roof replacements, we have the expertise and equipment needed to get the job done right, on time, and within budget.
Additional information about Charlestown
Charlestown is a vibrant suburb located in Greater Newcastle, New South Wales, with a population of 12,912 according to the 2016 census. The area covers an area of 6.7 km2 and has a density of 1,927/km2. It is situated approximately 10 km (6 mi) west-south-west of the central business district of Newcastle and 142 km (88 mi) north-northeast of Sydney CBD. Charlestown is part of the City of Lake Macquarie, with Kahibah as its parish. The state electorate of Charlestown and the federal division of Shortland represent the suburb in the political arena. Surrounding suburbs include Adamstown Heights and Kotara South to the north, Hillsborough and Whitebridge to the south, and Mount Hutton and Gateshead to the east.
Top Sights Near Charlestown, NSW
Charlestown, located in Lake Macquarie NSW, offers a variety of attractions for visitors and locals alike. In addition to these attractions, visitors can explore the beautiful natural scenery of the surrounding area, including the nearby beaches and parks. With its mix of shopping, leisure activities, and natural beauty, Charlestown has something for everyone to enjoy.
Transport Near Charlestown, New South Wales
Charlestown in Lake Macquarie, NSW, can be accessed by various modes of transportation. Bus lines 275, 6430, 6438, 6453, 6491, 6441, and 6490 operate in and around the area, making it easy to commute to other parts of the region. There are also bus stations such as Watkins Rd after Short St and Dobell Dr before Wangi Point Rd, which are within walking distance from the area. In addition to buses, taxis and ride-hailing services are also available for travel within Charlestown and to and from the surrounding areas. For those who prefer to drive, there are several car rental services available. The nearest airport is Newcastle Airport, which is approximately 30 minutes away by car. Overall, transportation in and around Charlestown is convenient and readily available.
Bus Stops Near Charlestown, New South Wales
Get A Free Quote From Our Roof Replacement Team In Charlestown, New South Wales
If you are in need of a trusted and experienced roofing contractor in Charlestown, Lake Macquarie, Lake Macquarie Roof Replacement Group is the team to call. We offer a range of services to suit your needs, from roof replacement to repairs and maintenance. Here are just a few reasons why you should choose us:
Our experienced and professional team is equipped to handle any roof replacement project with expertise and skill, ensuring high-quality results every time.
We use only the best materials and equipment in the industry, so you can trust that your new roof will be built to last.
Our commitment to excellence and customer satisfaction means that we will always go above and beyond to ensure that you are happy with the final product.
We offer competitive pricing and free quotes, so you can make an informed decision about your roofing needs without breaking the bank.
To arrange a free quote and learn more about our exceptional services, simply contact us today. We look forward to working with you and providing you with the best possible roofing solution for your property.