Roof Replacement Services In Caves Beach
We are the Lake Macquarie Roof Replacement Group, the premier roofing contractor in Caves Beach, providing exceptional roof replacement services. Our team comprises expert and experienced professionals, who are dedicated to delivering superior workmanship, ensuring your satisfaction is our top priority. We use only the best materials and the latest technology to guarantee that your project meets the highest standards of quality.
At Lake Macquarie Roof Replacement Group, we understand the importance of having a reliable and skilled roofing contractor for your property. We are committed to providing outstanding service and ensuring that our clients are completely satisfied with the results. Whether you need a new roof for your residential or commercial property, our team has the expertise to handle any project.
Contact us today to learn more about our services and to get a free quote. Our team is ready to assist you in protecting your property with a top-quality roof from the Lake Macquarie Roof Replacement Group. Don't wait until it's too late – trust the experts for all your roofing needs.
Roof Replacement Services We Provide In Caves Beach
Lake Macquarie Roof Replacement Group provides comprehensive roof replacement services in Caves Beach. Our experienced roofers are here to provide you with an excellent roofing solution, no matter what your needs may be. We offer: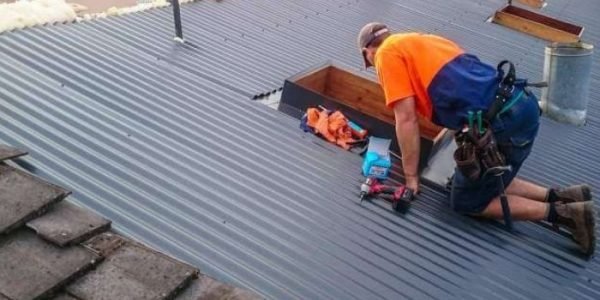 Tile-to-Metal Re-Roofs
Our tile-to-metal re-roof service is designed to replace your old and damaged tiles with a durable and long-lasting metal roofing system. This is a popular choice for homeowners who want to improve their roof's functionality and appearance.
Metal-to-Metal Re-Roofs
Our metal-to-metal re-roof service involves removing the old and worn-out metal roofing and replacing it with a new, high-quality metal roofing system. This service is ideal for those who already have a metal roof that needs to be replaced.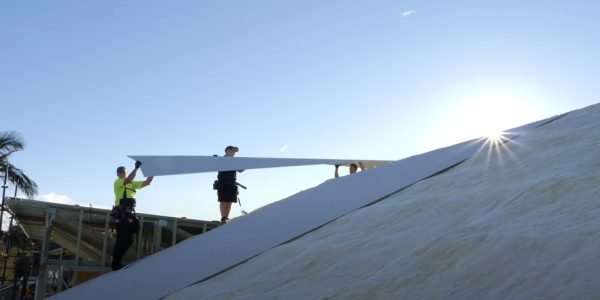 New Metal (Colorbond) Roofs
If you need a new roof, we offer a range of metal roofing options, including Colorbond steel. Colorbond is known for its durability, strength, and versatility, and it comes in a wide range of colours and styles to suit your home or business.
Commercial and Residential Roofing
We provide roofing services for both commercial and residential properties. We use the latest tools and technology to ensure the highest quality workmanship, and we are committed to delivering exceptional results for all of our clients.
At Lake Macquarie Roof Replacement Group, we're dedicated to providing Caves Beach with reliable and efficient roofing solutions. Our team is skilled and uses only the best materials and techniques, so you can be sure your project will be completed to the highest standards. Get in touch today to schedule an inspection or to learn more about our roof replacement services.
Your local Roof Replacement contractors in Caves Beach, NSW
Our roof replacement company operates in the Caves Beach area with a focus on delivering top-quality services to local residents. We take pride in being a part of the local community and strive to provide excellent roofing solutions that meet the unique needs of our customers.
As a local business, we understand the importance of maintaining a strong relationship with the community. We are committed to supporting local initiatives and events that promote the well-being of the area. Our team also prioritises the use of locally sourced materials whenever possible to support the local economy.
Our services extend to all residential properties in the area, regardless of the size or complexity of the roofing project. We specialise in a range of roofing solutions, including roof replacement, repair, and maintenance. Our team of experienced professionals is equipped with the latest tools and techniques to provide efficient and effective roofing services to our customers.
At our company, we prioritise customer satisfaction and aim to exceed our customers' expectations with every job we undertake. We provide a comprehensive consultation process to understand our customers' roofing needs and provide customised solutions that meet their requirements.
Additional information about Caves Beach
Caves Beach is a small locality located 2 km southeast of Swansea in the City of Lake Macquarie, New South Wales, Australia. According to the 2016 census, the population of Caves Beach was 4,054, with a density of 94.3/km2 over an area of 43 km2. The suburb was established in 1829 and is situated in Wallarah Parish. It falls under the Swansea state electorate and the Shortland federal division. Surrounding suburbs include Swansea, Swansea Heads, Cams Wharf, and Catherine Hill Bay, while the Pacific Ocean borders it to the east. Caves Beach is a popular area for surfing, spearfishing, and beach activities, and it features a variety of local businesses such as restaurants, cafes, and convenience stores.
Top Sights Near Caves Beach, NSW
Caves Beach, Lake Macquarie NSW is a popular tourist destination with plenty of things to do and top attractions to explore. Stuart Chalmers Park is a beautiful park located in the area, which is a great spot for a picnic with family and friends. The Sea Cave and Caves Beach are both picturesque and serene, with a stunning coastline and beach, ideal for a relaxing day out. For those looking for adventure, the Coastal walking track is a must-visit attraction that offers breathtaking views of the ocean and coastal cliffs. Caves Beach Surf Life Saving Club is another great spot to visit, with its friendly atmosphere, sandy beach, and pristine waters. Whether you're looking for an adrenaline-filled day or a laid-back escape, Caves Beach, Lake Macquarie NSW, has something for everyone to enjoy.
Transport Near Caves Beach, New South Wales
Transportation in and around Caves Beach, Lake Macquarie NSW, is easily accessible and convenient. There are several bus stations located within close proximity to the area, including Ocean View Pde at Park Ave, Park Ave before Ocean View Pde, and Park Ave opp Ocean View Pde, which offer easy connections to other parts of the city. Additionally, for those travelling by car, Caves Beach is conveniently located near the Pacific Highway, making it easily accessible for both locals and tourists alike. Newcastle Airport is the nearest airport to Caves Beach, located approximately 40 minutes drive away. For those travelling from Sydney, the drive to Caves Beach takes around 1 hour and 30 minutes. Overall, there are several convenient and efficient options for getting to and around Caves Beach, making it an easily accessible destination for all visitors.
Bus Stops Near Caves Beach, New South Wales
Get A Free Quote From Our Roof Replacement Team In Caves Beach, New South Wales
If you are in need of a trusted and experienced roofing contractor in Caves Beach, Lake Macquarie, Lake Macquarie Roof Replacement Group is the team to call. We offer a range of services to suit your needs, from roof replacement to repairs and maintenance. Here are just a few reasons why you should choose us:
Our experienced and professional team is equipped to handle any roof replacement project with expertise and skill, ensuring high-quality results every time.
We use only the best materials and equipment in the industry, so you can trust that your new roof will be built to last.
Our commitment to excellence and customer satisfaction means that we will always go above and beyond to ensure that you are happy with the final product.
We offer competitive pricing and free quotes, so you can make an informed decision about your roofing needs without breaking the bank.
To arrange a free quote and learn more about our exceptional services, simply contact us today. We look forward to working with you and providing you with the best possible roofing solution for your property.